Attorney General's Employee Caught Red-Handed Receiving Ksh5k Bribe
2 min read
Caroline Wanjiku Njoroge – an employee at the Attorney General's office, was on Monday, January 13, handed a hefty fine over bribery allegations.
According to a statement sent out by the Ethics & Anti Corruption Commission (EACC), Wanjiku was handed a Ksh300,000 fine after she was nabbed red-handed while extorting Ksh5,000 from a widow.
She is alleged to have demanded the bribe in order to facilitate the processing of savings left behind by the widow's late husband.
"The anti-corruption court in Nairobi fines Caroline Wanjiku Njoroge, an employee of the Attorney General's Office, Kshs300,000 for receiving a bribe of Ksh5,000," the anti-corruption commission tweeted.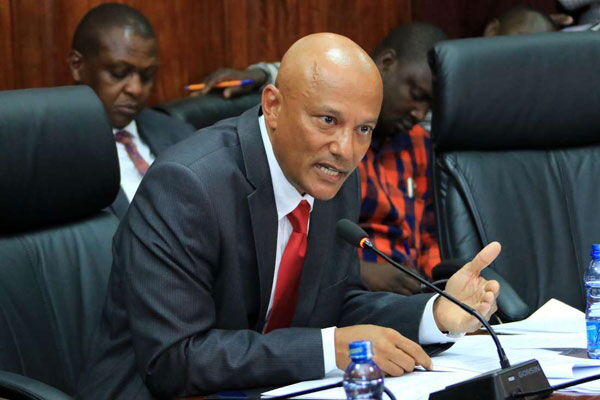 This came on the day EACC chairman Twalib Mbarak was marking his 1 year anniversary as the head of the commission.
In his official statement, Mbarak maintained that he would continue cracking down on corruption at any level, urging citizens to also aid in the process of apprehending corrupt officials by reporting such cases to the relevant authorities.
"Unfortunately, the root cause of political corruption is the public. We are all up in arms that county governments are corrupt. The perception out there is not whether counties are corrupt or not, but how deeply they are engaged in corrupt activities," he stated.
"But all county government leadership came to office through the people's mandate. They never dropped from heaven. The fact is that our political choices are not based on performance but other factors such as handouts, ethnic inclination, and political euphoria," he added.
Mbarak went on to disclose that in 2019, the EACC recovered assets worth Ksh22.56 billion, and vowed not to relent in his quest to root out corruption from its very core.
"While the responsibility of fighting corruption falls within the purview of the enforcement agencies, its success lies squarely with the public in addressing the root causes of the vice," he remarked.