NTSA warns motorists of fake driving license scam
2 min read
The National Transport and Safety Authority (NTSA), has issued a warning to motorists, alerting them of a new fake driving license scam being used to con unsuspecting Kenyans.
The agency, on Friday, April 3, warned motorists that the scammers were using a fake Facebook page by the name Ecitizen Kenya.
Through the page, motorists had been urged to replace defective or old driving licences by calling an office number which is registered under one Rodgers Demba.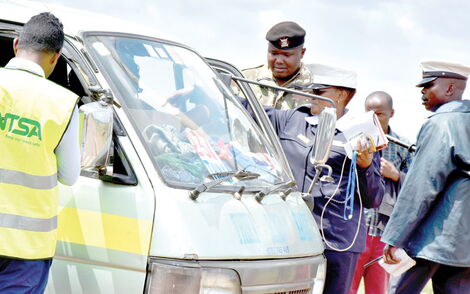 NTSA officials accompanied by police inspect a matatu in Nairobi in December 2019K24 DIGITAL
"The public is advised to be aware of individuals purporting to be issuing Smart driving licences through a Facebook page titled Ecitizen Kenya with the NTSA logo.
"We request members of the Public not to transact through that page and advise anyone who has been conned through it to report to the nearest police station," the agency alerted.
On Tuesday, March 17, NTSA suspended key services in adherence to the directives of the National Emergency and Response Committee after Kenya confirmed cases of Coronavirus (Covid-19) which rose to 110 on Thursday, April 2.
The agency, via its social media pages on Monday, March 16, announced that it had suspended the issuance of the new digital driving licences, driving tests and motor vehicle inspection.
It also informed that motorists who had already applied for the licences would also not be able to collect their smart driving licences, during the temporary shutdown.
"We wish to inform the public that in line with the directives of the National Emergency and Response Committee on Coronavirus that effective Monday, March 16, 2020, all current smart driving licence bookings have been rescheduled.
"Collection of logbooks, PSV badges, number plates, smart driving licence, driver testing and motor vehicle inspection have been suspended until further notice," the agency stated.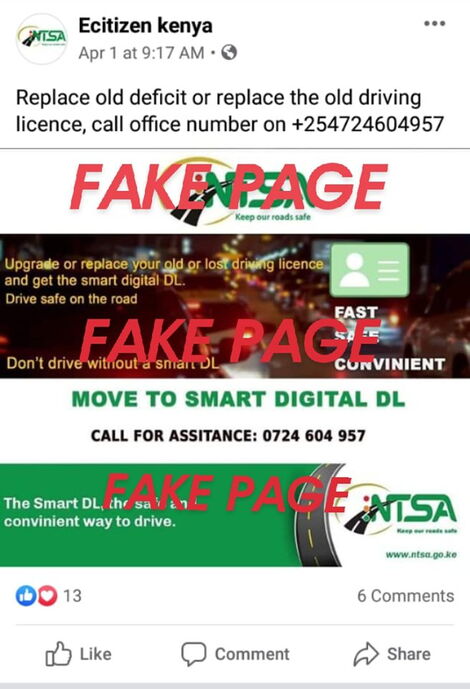 An alert issued by NTSA on Friday, April 3, 2020FACEBOOK