Police officer hacked to death as colleague flees
2 min read
Two policemen on patrol enforcing the dusk-to-dawn curfew were attacked by a gang in Rabai, Kilifi leaving one dead.
It was reported that police constable Kelvin Kiragu and Brian Mwadime were ambushed by an armed gang along the Bondora-Mwakirunge Road.
The incident is said to have happened at around 7:30 p.m. on Sunday, May 3, when the officers were on patrol in the area.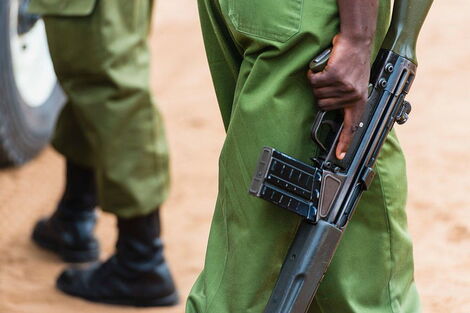 A file image of an armed police officer.FILE
Kelvin Kiragu succumbed to injuries after sustained sustaining deep cuts while his colleague managed to escape unhurt.
The gang managed to make away with a G3 rifle and 20 rounds of ammunition after attacking the two officers.
The police officers were attached to the Rabai Police Station while the incident happened around 18km East of the station.
A bodaboda rider, Harrison Mwamungo plying the same route was also a victim of the gang as an attack left him with deep cuts on the head.
The bodaboda rider was rushed to Holani Medical Centre and was reported to be in a stable condition.
The number of those in the gang that terrorized residents of Rabai on Sunday is still unknown while no arrests had been made as of the morning of Monday, May 4.
The body of the police officer was moved to Coast General Hospital Mortuary where an autopsy will be conducted.
Police in Kilifi have launched investigations into the incident and are in pursuit of the gang who escaped to a nearby bush.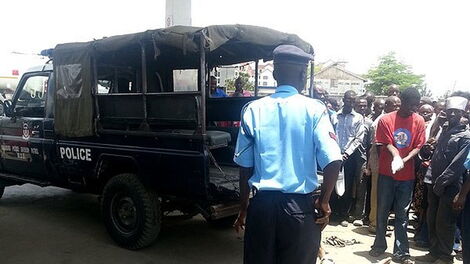 A Kenyan Police Officer pictured at a crime scene.FACEBOOK