Chipukeezy's Video at State House That Has Left Tongues Wagging
Comedian Vincent Muasya aka Chipukeezy on Wednesday, October 2, posted a video on his social media handles, showing him at State House, Nairobi.
Muasya, who's a board member at NACADA, sought to silence reports that he had broken up with his girlfriend, Kibanja.
Earlier in the week, there were claims that the two had parted ways, after they unfollowed each other on social media, with Kibanja deleting all her photos with the comedian.
Following the alleged break-up, Kibanja posted a photo of Reckless, who is a member of a popular Kenyan boy band, Ethic Entertainment.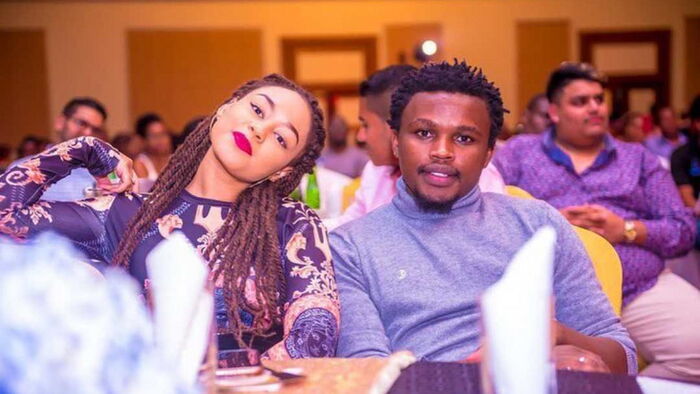 Her post sparked rumours that she and the musician were involved – the reports were however never substantiated.
Chipukeezy, in what appeared to be a taking a dig at the trolls, posted the video at State House with Kibanja and captioned it "Yes Bana"- a rhyme Reckless used as the opening line in his verse on the Khali Cartel 3 cypher.
"Yes Bana mumekua on my case sana (You've been on my case), " the comedian stated and Kenyans online gave their take over the whole saga.
"Na imagine mtaachana tu. Acha nibookmark nitakukumbusha (You'll eventually break up. Mark this tweet)," another wrote.
Others were of the opinion that the matter could have been handled away from the public eye.
"You don't need social media to approve, Just do your thing" one user advised.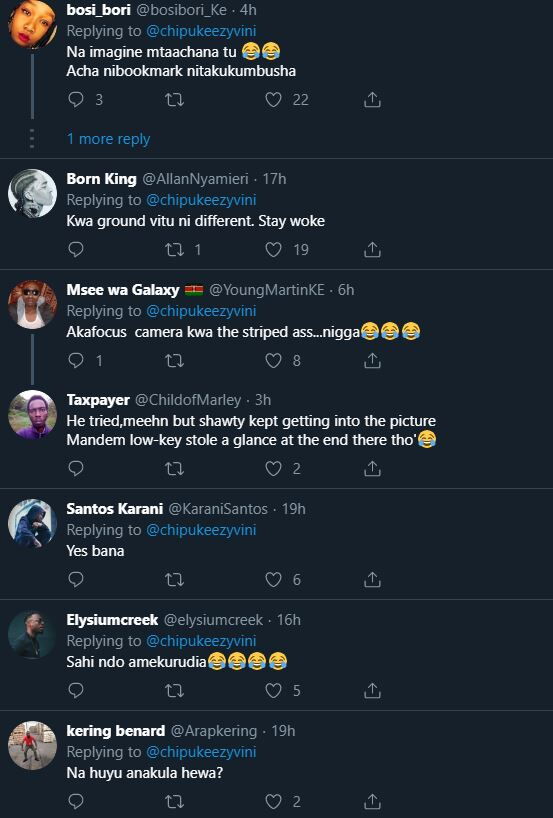 The deliberate display of the goings-on in a public figure's romantic relationship, is always a cause for conversation among Kenyans who would want to model their lives in line with those they look up to.
But when their model leaders' love-lives seem to take the wrong turn or are exposed to be as imperfect as everyone else's, Kenyans on social media never shy away from calling them out and expressing their displeasure.
The tactic has been used by politicians to hog social media headlines and sometimes as blatant attempts at regaining relevance.